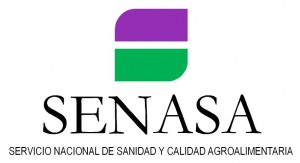 Please note that the report is available SENASA "Situation of Organic Production Argentina 2012″
Accessible from the following page:
http://www.senasa.gov.ar/contenido.php?to=n&in=786&I =2946
The report notes that following the methodology used in the studies from 1998, The following report aims to provide an overview of the situation under certified organic production in Argentina during the year 2012.
Were not considered in the analysis only yields that meet U.S. regulations (USDA-NOP) exported to the United States as not compliant Argentina, and hence are categorized as not "organic". Those products that have met both legislations (Argentina and the United States) themselves have been included.
The present report, Based on information provided by certification bodies authorized by SENASA, aims to show the changes in organic production during the period 2012.
The results of this study indicate that in general:
a) The main destinations of organic products are still the USA and the European Union.
b) Exports to the U.S. grew on 2011 a 26%, placing first at the destination above the European Union.
c) Total exports of organic products fell 10%, mainly by a drop in sales of cereals and fruits.
d) Exports of industrial organic products grew during 2012 a 21%.
and) In the local market, consumption of organic horticultural products showed a greater diversification of products and presentations.
f)Exports of animal products decreased 27%, by a fall in the volume of wool.
g) Both tracked surface plant as cattle declined 8% and 3% respectively from the year 2011.
i) The fragility decreased production units (15%).
j) The cattle stock continued to decline by a drop in stocks wintering animals. The sheep stock also decreased.
k) In beekeeping, Both exports and the existence of tracked hives, showed slight decreases compared to 2011.